Eldar Knowledge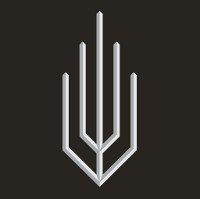 We believe sharing our knowledge, wisdom, and insights helps you be more informed, and makes you more of a colleague in our work than a customer of our firm. The three major ways in which we offer knowledge is through our newsletters, through our library of white papers, and with our conferences.
Newsletters
We have two newsletters. Our free weekly newsletter comes to you by e-mail as text with links, or may be downloaded from our site as a .pdf. Our monthly newsletter for subscribers only comes to you by email as a link to a .pdf you may download from our site, or as an email attachment.
White Papers
We have built an extensive library of white papers in .pdf format. These are authored by our various principals, advisers, and subject matter experts.
Conferences
We have two kinds of conferences. We offer occasional high-end conference experiences with one or more world class speakers on topics relating to the future, profits, and economics. We also offer a general interest conference on the same subjects.
Subscription Offer
Our basic subscription offer includes 12 monthly newsletters plus access to our white papers, a 10% discount on any conference purchase, and our annual report to subscribers. In the case of our first speciality conference, the 10% discount is worth $645. For our annual general interest conference, the discount is worth $18. Our white paper library is a $400 value. Our basic subscription offer is $495 for one year.
Conference Pricing
Our speciality conferences are currently priced at $6,450 per person. This price includes a one-year subscription to our monthly newsletter (a $495 value), access to our white paper library (a $400 value), two nights stay at the luxury conference resort, one full day of speakers, meals, and networking. Our first conference, scheduled for June 2017 features author, speculator, and international man Doug Casey along with another speaker to be identified, speaking on the future and profits.
Our general interest conference, the Eldar Future Fest, is priced at $180 per person. It is scheduled for October 2017. We anticipate having an exhibit hall, three days of speakers on various topics relating to the future, economics, and profits. Eldar Future Fest members receive the November and December 2017 issues of our newsletter at no extra charge. Meal plans are available along with a discounted room rate at the conference hotel.