Gavin Ellzey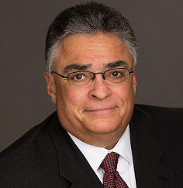 Gavin Ellzey brings extensive technical education and business expertise for complex information technology (IT) projects managing operating expenses, cost-related improvement programmes, and resource management to meet strategic business objectives in competitive markets. His extensive mission critical telecommunications and network experience developing new cost-improvement programmes and services, managing business process, training and mentoring staff, and defining technical and business requirements in big data, cloud, and mobile environments are unparalleled today.
Gavin's strengths include
Strong organisational planning & leadership skills
Development & implementation of customer relationship management &
go-to-market eCommerce strategies & new market development
Strong analytic skills for complex workflow processes & systems
Exceptional written & verbal IT specifications & design support of sales & marketing
communication skills
Managing multi-national business & technology implementation projects
Outsourcing & vendor management
Effective cross-functional team building & leadership
From 2014, Gavin has worked as Chief Technology Officer of Bariatric American of Overland Park, Kansas. This start-up business provides Software as a Service (SaaS) packaged protocol services and nutraceuticals for pre- and post-operative bariatric surgery patients. Gavin has been responsible for IT infrastructure, team resources, rapid prototype development, client work-flow integration, technology strategy, and dynamic business strategy for current and new services. He has also designed client support and patient reporting infrastructure for SaaS mobile applications on iOS and Android platforms. Gavin worked with the start-up team to design and implement product branding campaign, website, eCommerce, merchant services and inventory management systems. He was responsible for platform optimization and technology alignment for delivery to customers and partners. He also managed the project for resource allocation, delivery schedule, strategy, technology implementation to key investors, and major stakeholders bi-weekly.
Prior to 2014, Gavin worked as a Private Wealth Manager for Frontier Wealth Management of Kansas City, Missouri, a boutique wealth management firm. He was responsible for working with high net worth individuals, families and private companies to identify and meet their needs for tactical and retirement financial management. Gavin developed the "Lagniappe" method; an innovative approach that integrates life planning with holistic wealth management. He focused on client's life and business vision, taking the initiative to invest client assets more effectively and grasping
opportunities to create wealth. Gavin established long-term relationships with entrepreneurs and second stage growth companies. He developed tailored plans to meet founders and key employees retirement requirements based on the business plan and strategy. He managed assets in excess of $6M for individual and corporate retirement clients. Gavin delivered and implemented tailored retirement plans for small and medium businesses and professional practices.
CTO, eCommerce, CRM, Navision, BI, infrastructure, project management, technical documentation, interface development, management controls, thought leadership, strategic plans, capability roadmaps, business systems integration, determination of business requirements and functional design, complete testing strategy, project execution, big data, eCommerce, salesforce technologies, workflow processes, leadership, interpersonal skills, written communication skills, verbal communication skills, multi-national, CPG, nutraceutical
Advanced network services, digital media, storage & information management technologies
• Responsible for global go-to-market strategy for digital media in the telecommunications, media and entertainment markets. Developed multi-national sales campaigns leveraging both key partners and EMC sales teams to drive incremental revenues — exceeded $40M revenue goal consecutively for four years. • Developed and implemented cloud computing sales strategy for Latin America and worked with direct sales teams and customer executives to position cloud computing solutions — results exceeded over $5M revenue goal. • Established long-term key EMC partnerships to drive over $200M in business over four years and assumed leadership role to execute business development plans — key partners: Accenture, Ericsson, Logica CMG, EDS, Oracle, Signiant, and Volantis.
• Led product team to create, plan and manage EMC Framework for Digital Media (EFDM) and architecture — IPTV, mobile TV, content delivery networks, advertising and multichannel content delivery. Initiated EFDM implementation with sales teams globally to position EMC as a key partner in the digital media marketplace. • Led joint EMC and Accenture partnership team proposals (RFI/RFP) for global telecommunication, media and entertainment opportunities. Wrote proposals and developed joint programs. — team responsible for $35M revenue goal for three year period.
• Worked directly with international core sales teams to drive new revenue for cloud computing, digital media and network applications — exceeded $200M revenue goal for four years.
Chief Technologist, Aixion Incorporated, Overland Park, KS
SMB technology consulting services for communications, technology and e-business
• Established alliance partnerships with selected vendors to jointly provide expanded technology solutions to customers
resulting in a 30% increase in revenues.
• Advised client companies in the telecommunications industry on product directions and market strategies for
expanding and retaining market share when selling to Tier 1 and Tier 2 communications carriers.
Chief Technologist, Sprint Communications, Overland Park, KS
Telecommunications carrier providing wireline and wireless voice and data services to residential and business subscribers.
• Directed the implementation of a SAN-based platform that combined Enterprise Application Integration (EAI) and
operational data store (ODS) technologies to remove latency from information flow across the company.
• Achieved a 23% reduction in capital and operational costs through the development of an innovative new architecture
for deployment of storage and computing technology assets that had broad applicability across both IT and Network.
• Partnered with software, storage, computing and network element vendors at executive level to design new products
and revise existing products to meet technical and business requirements for the company. Specific vendors: IBM, Hewlett Packard, Sun Microsystems, Dell Computers, Ericsson, Hitachi Data Systems, EMC, Veritas, Brocade, Cisco Systems, Intel, and others.
• Closed over $25M in incremental top-line revenue working with top sales teams supporting on corporate customers.
• Principal Network Design Engineer II: Designed and implemented largest geographically replicated data warehouse
and operational data store in telecommunications industry. Developed annual capital budget for computing platforms
and software. Fiscal responsibility ranged from $40M to over $500M per project.
• Group Manager, Software Engineering: Led development team for Sprint Software Architecture; a blueprint which
defined applications software architecture and environments for new strategic business systems developed by company
including real-time provisioning, advanced intelligent network, broadband, and network management.
Executive, Retail Sales, Computer Science, CRM, Project Manager, Management, Retail, Technology
E D U C AT I O N
University of New Orleans, New Orleans, Louisiana
Bachelor of Science, Mathematics
Ewing M. Kauffman Foundation for Entrepreneurship
FastTrac New Ventures
Stanford School of Business, Stanford University
Executive Program on Managing Innovation
Massachusetts Institute of Technology, Sloan School of Business
Financial Management for Engineering Executives
Licence
SEC Series 65 Uniform Investment Advisor Law Examination Passed, examination for SEC Registered Investment Advisor license
Publications & Presentations
"Market Of One; Winning the Battle for the New Consumer in a Converged World," Synnovation Quarterly, Vol. 2, Issue 2, EDS Agility Alliance
"Ready of Not Here it Comes!; Convergence May Bring Order to Chaos," Synnovation Quarterly, Vol. 2, Issue 3, EDS Agility Alliance
"Making Innovation Part of Your Corporate DNA," Synnovation Quarterly, Vol. 3, Issue 2, EDS Agility Alliance
G. Ellzey, Dr. Stephen D. Malley, MD, 2016 "Super 2 Week Weight Loss Program"
Gavin is available for public speaking and business team presentations for a speaking fee of $15,000 plus expenses, including travel and accommodations.